Requirements
Legacy of Dragon x 1 - Mutant Dragon (50%)[hu_fild05]
Dragon Egg Card x 1 - Dragon Egg (0.5%)[abyss_02][abyss_03]
Fire Dragon Scale x 2 - Ifrit (100%/MVP)[thor_v03] | Detale (100%/MVP)[abyss_03]
Three-Headed Dragon's Head x 3 - Zmey Gorynych (100%/MVP)[mosk_dun03] | Hydro (100%)[abyss_03]
2 Carat Diamonds x 5 - Rybio (15%)[gl_prison] | Dragon Egg (2.5%)[abyss_02][abyss_03] | Isis (2.5%)[moc_pryd04]
Dragon Tail x 75 - Deleter (100%)[mag_dun02] | Petite (100%)[hu_fild07]
Dragon Horn x 150 - Dancing Dragon (100%)[lou_dun03]
Green Bijou x 200 - Ferus (100%)[abyss_02]
Quest
1.- Warp to Moscovia (@go 26) and find Ghenirhemin at (135, 175)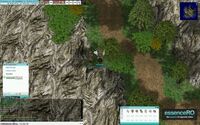 2.- Show him the Legacy of Dragon.
3.- Now go find Red Ferus in hu_fild05 at (340, 40)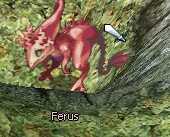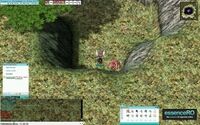 4.- Give her the items.
5.- Now go find Ferus at abyss_02 at 35, 220


6.- After talking to him, go back to the Red Ferus
Ad blocker interference detected!
Wikia is a free-to-use site that makes money from advertising. We have a modified experience for viewers using ad blockers

Wikia is not accessible if you've made further modifications. Remove the custom ad blocker rule(s) and the page will load as expected.