Ad blocker interference detected!
Wikia is a free-to-use site that makes money from advertising. We have a modified experience for viewers using ad blockers

Wikia is not accessible if you've made further modifications. Remove the custom ad blocker rule(s) and the page will load as expected.
Blue Butterfly Wings Quest Info ( Item 20014 )
Blue colored butterfly wings. Bypasses 5% of the enemy's defense. [Thief Classes] Adds a 5% chance to Double Attack when attacking. [Non Thief Classes] Adds a 20% chance to Double Attack when attacking.
Item Information:
Blue Butterfly Wings
Quest Type
Lower Headgear Quest
Prerequisite:
Blue Beanie
Blue Fish
Blue Hairband
Requirements
Blue Headgear x 1 - (Blue Valk Helm is fine)
Blue Beanie x 1
Butterfly Wings x 1000 - Wraith (100%)[gl_chyard] | Bloody Butterfly (100%)[gon_dun01]
Crystal Blue x 200 - Aquaring (100%)[iz_dun04]
Blue Tinted Feather x 100 - Lady Solace (100%)[tha_t09]
Blue Bijou x 100 - Acidus (100%)[abyss_02]
Quest
1.- Wear your blue headgear or tint your Valkyrie Helm blue with the stylist. Note: only your headgear needs to be blue(Not your clothes colour).
2.- Go to abyss_02 and find Yahto at 155, 201. Give him 750,000.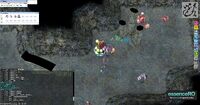 3.- Go to ice_dun02 and find Hinto at 207, 223. Give him the Blue Beanie.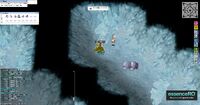 4.- Go to iz_dun03 and find Zulimar at 217, 171. Give him the Blue Fish.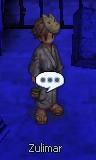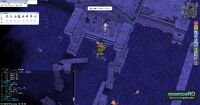 5.- Warp to Alberta (@go 4) and find Violet at 211, 128. Give her the Blue Hairband.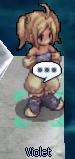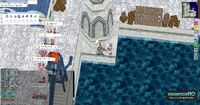 6.- Go to jupe_core and find Blue Wing Master at 235, 153. Give him the 1000 Butterfly Wings.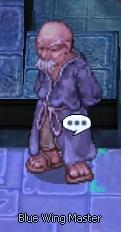 7.- Talk to him again and give him the rest of the items.