Blue Butterfly Wings Quest Info ( Item 20014 )
Blue colored butterfly wings. Bypasses 5% of the enemy's defense. [Thief Classes] Adds a 5% chance to Double Attack when attacking. [Non Thief Classes] Adds a 20% chance to Double Attack when attacking.
Item Information:
Blue Butterfly Wings
Quest Type
Lower Headgear Quest
Prerequisite:
Blue Beanie
Blue Fish
Blue Hairband
Requirements
Blue Headgear x 1 - (Blue Valk Helm is fine)
Blue Beanie x 1
Butterfly Wings x 1000 - Wraith (100%)[gl_chyard] | Bloody Butterfly (100%)[gon_dun01]
Crystal Blue x 200 - Aquaring (100%)[iz_dun04]
Blue Tinted Feather x 100 - Lady Solace (100%)[tha_t09]
Blue Bijou x 100 - Acidus (100%)[abyss_02]
Quest
1.- Wear your blue headgear or tint your Valkyrie Helm blue with the stylist. Note: only your headgear needs to be blue(Not your clothes colour).
2.- Go to abyss_02 and find Yahto at 155, 201. Give him 750,000.


3.- Go to ice_dun02 and find Hinto at 207, 223. Give him the Blue Beanie.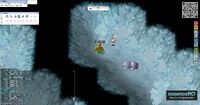 4.- Go to iz_dun03 and find Zulimar at 217, 171. Give him the Blue Fish.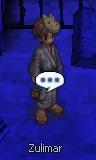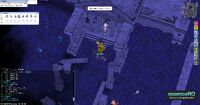 5.- Warp to Alberta (@go 4) and find Violet at 211, 128. Give her the Blue Hairband.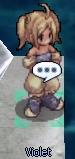 6.- Go to jupe_core and find Blue Wing Master at 235, 153. Give him the 1000 Butterfly Wings.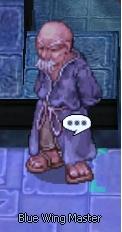 7.- Talk to him again and give him the rest of the items.
Ad blocker interference detected!
Wikia is a free-to-use site that makes money from advertising. We have a modified experience for viewers using ad blockers

Wikia is not accessible if you've made further modifications. Remove the custom ad blocker rule(s) and the page will load as expected.