Bone Head 1 Quest Info ( Item 5398 )
A Helmet made by the bones of the Dragons. It's pretty hard and won't be easy to break. STR + 2. MDEF + 5. Add a 5% resistance against Stun, Bleeding status.
Item Information:
Bone Head 1
Quest Type
Upper Headgear Quest
Requirements
Dragon's Breath x 1 - Dragon Lord (75%/MVP)[gef_fild06] | Mutant Dragon (25%)[hu_fild05]
Inverse Scale x 3 - Acidus (5%)[abyss_02]
Legacy of Dragon x 5 - Mutant Dragon (50%)[hu_fild05]
Dragon Killer x 1 - Seyren (1%)[lhz_dun03]
Dragon Breath Cocktail x 5 - Dragon Lord (25%/MVP)[gef_fild06] | Old Payon Cooking House
Earth Petite Pokeball x 15
Earth Deleter Pokeball x 15
Dragon Skull x 3 - Ferus (1%)[abyss_01]
Dead Medusa x 2 - Obtained from Gift Boxes | Old Blue Box
Enriched Oridecon x 5 - Vesper (100%/MVP)[jupe_core] | Phreeoni (75%/MVP)[] | Orc Lord (75%/MVP)[] | Maya (75%/MVP)[]
Tassel x 200 - Tamruan (100%)[ayo_dun02]
Dragon Canine x 500 - Ferus (100%)[abyss_01][abyss_02] | Deleter (100%)[mag_dun02]
Dragon Skin x 500 - Ferus (100%)[abyss_01][abyss_02] | Deleter (100%)[mag_dun02]
Quest
Part 1
1.- Go to hu_fild05 and find Dragon Master at (179,214).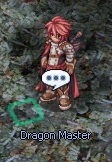 2.- He tells you to find some Old Scholar to teach you about The Legend of The Two Dragons
3.- Go to hu_fild02 and find Dragon Loremaster at (147,257).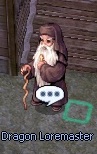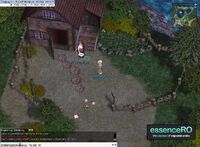 4.- Ask him to tell you his little story. Now you have three sub-quests to do in any order.
Part 2
1.- Go to gef_fild06 and find Dragon Slayer at (196,205).


2.- He needs to know the name of the Hallowed Dragon Warrior who was a Great Knight of Justice. Enter Fantus
3.- Then he'll tell you to kill 200 Ferus, which are 100 Green Ferus(male) and 100 Red Ferus(female). Don't worry counting, since when you kill them, a line in chat will give you info of killed Male/Female.
Part 3
1.- Go to hu_fild02 and find Dragon Collector at (271,275).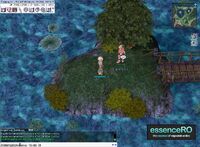 2.- She needs to know the name of the Dragon of Vice. Enter Detale
3.- Then she will ask you to bring the first five items.
Part 4
1.- Go to hu_fild04 and find Dragon Tamer at (252,225)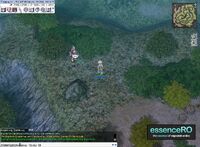 2.- He wants to know why the fight between the story's dragons never ends. Enter Balance of Good and Evil
3.- Bring him the next four monsters' pokeballs/eggs.
Part 5
1.- Go to hu_fild05 and go back to Dragon master.
2.- He will ask for the rest of the items.
Ad blocker interference detected!
Wikia is a free-to-use site that makes money from advertising. We have a modified experience for viewers using ad blockers

Wikia is not accessible if you've made further modifications. Remove the custom ad blocker rule(s) and the page will load as expected.