Brown Paper Bag Hat Quest Info ( Item 5410 )
A hat in the form of an upside-down paperbag, to celebrate the festival.

Reduces damage from Demihuman monster by 4%.

Add a 4% resistance against Stun, MHP + 100

Item Information:
Brown Paper Bag Hat
Quest Type
Upper Headgear Quest
Requirements
Rotten Bandages x 300 - Verit (100%)[moc_pryd05] | Mummy (100%)[moc_pryd03]
Rotten Meats x 200 - Roween (100%)[ra_fild04]
Rotten Fishes x 50 - Wild Rose (17.5%)[gef_fild05] | Megalodon (10%)[beach_dun3]
Wedding Veil x 1 - Wraith (5%)[gl_chyard]
Geek Glasses x 1 - Npc in Lighthalzen
Flu Mask x 1 - Npc in Old Payon
Quest
1.- Wrap to Gonryun (@go 11) and find George McFly at 41, 186.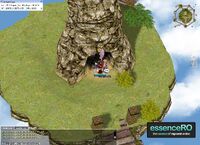 2.- Warp to Yuno (@go 9) and find Biff Tannen at 245, 179.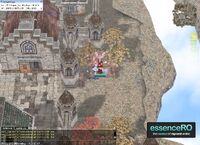 3.- Warp to Lighthalzen (@go 20) and go in Rekenber Corporation at 104, 244.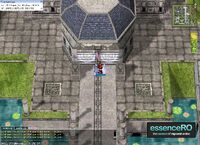 4.- Inside, find Doc Brown at 36, 262 and give him the items.
5.- You will be warped back to Biff Tanner, talk to him again.
6.- Go back to George McFly in Gonryun and he'll tell you about the Fashion Designer.
7.- Equip the three headgears and warp to Geffen (@go 2) and enter the Geffen tower.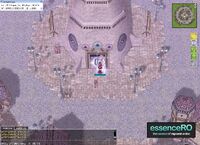 8.- Inside, find Fashion Designer at 32, 161.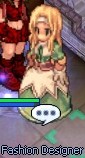 Ad blocker interference detected!
Wikia is a free-to-use site that makes money from advertising. We have a modified experience for viewers using ad blockers

Wikia is not accessible if you've made further modifications. Remove the custom ad blocker rule(s) and the page will load as expected.