NOTE : THIS QUEST HAS A CHANCE OF FAILURE WHEN GOING FROM [0] TO [1].
Robo Eyes Quest Info ( Item 20230 )
An unidentified object look like eye. It comes from space and can give out light. ATK 2%, MATK 2%, Dex 1
Item Information:
Robo Eyes
Quest Type
Quest
Required Level:
10
Requirements
Quest
1.) Go to juperos_01 and find Wilhelm at 244, 200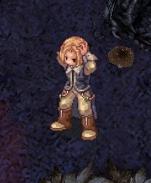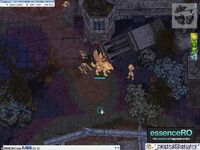 2.) Give him the items. You now have Robo Eyes [0]
Optional
You can slot it -> Robo Eyes [1]
Ad blocker interference detected!
Wikia is a free-to-use site that makes money from advertising. We have a modified experience for viewers using ad blockers

Wikia is not accessible if you've made further modifications. Remove the custom ad blocker rule(s) and the page will load as expected.